Our family business was founded in 1990 in Týniště nad Orlicí as one of the first private funeral services in the Czech Republic. Over the years we have expanded our funeral services to the final stage of a comprehensive service enterprise. We operate in the territory of East and Central Bohemia in the following cities: Hradec Králové, Týniště nad Orlicí, Kostelec nad Orlicí, Pardubice, Chrudim, Heřmanův Městec, Benešov u Prahy, Týnec nad Sázavou, Sázava, Český Šternberk and in the surroundings of those cities. We provide farewells anywhere in the Czech Republic.
Our priority is always expert and professional level service at very reasonable price. We are the direct and only operator of funeral ceremonial halls in Chrudim, Týniště nad Orlicí and Benešov. We are the only funeral service in the Chrudim area that has cooling facility right in Chrudim.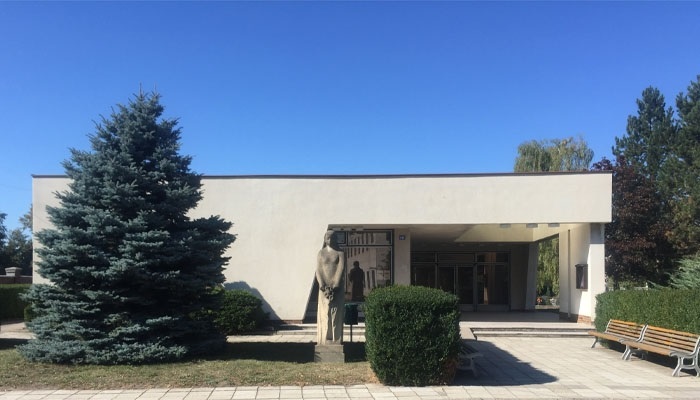 The CHARON® funeral service staff will provide all necessary formalities, documents, quality funeral notice of their choice, floral decoration, all as required and to the wishes of survivors. In the ceremonial hall, according to the client's choice, a music programme - both live and reproduced music, a speaker and other individual services - will be provided.
In addition to these services, we provide consulting services, provide all documents related to death / register office, insurance post-mortem contracts, consulting in case of orphanage and widow's rents.
We also provide church services, brass music, a bus, grave digging, opening and closing of a tomb, scattering, pouring, ceramic, plastic and metal urns, and decorative labels on the urn. As a part of cemetery services, we provide all information concerning graves and urns at the burial grounds in Týniště nad Orlicí and in Kostelec nad Orlicí / we have those in our administration.
We provide these burial services on weekdays, Saturdays, Sundays and public holidays.
For disabled people we offer negotiating their needs and requirements in family environment, our qualified staff can visit you, this includes delivery of the funeral notice free of charge.